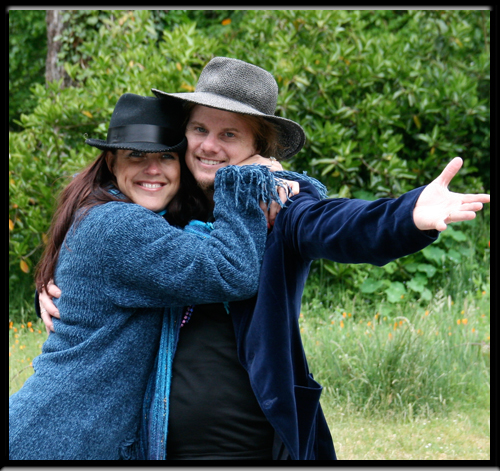 About the Author
Jimmy Leslie is a singer, songwriter, guitar player and guitar teacher who loves marine life as much as music. He was born in Toledo, OH, and moved to the San Francisco Bay Area in 1998. He is enthusiastic about New Orleans music and food. Several of the songs included in Guitarfish Adventures are excerpted from his 2007 solo effort Surfin' the Swamp. He is the former editor of Gig magazine, and he became a regular contributor to Guitar Player and Bass Player magazines in 2002. He's interviewed everyone from Jack White to Bootsy Collins. Guitar Player formed a music label in 2011, and released Leslie's bluesy Dance Until Forever. Guitarfish Adventures is his first work of fiction.
---
About the Illustrator
Kerri Kelting-Leslie is a graphic designer and photographer who was born in Toledo, OH, and moved to the San Francisco Bay Area in 1998. She and Jimmy Leslie married in 2002. Her photos often accompany her husband's music journalism, and she did the photography and design for his CDs Surfin' the Swamp and Dance Until Forever. She shares Jimmy's love of marine life, and New Orleans music and food. Her business is HighWater Design. Guitarfish Adventures is her first foray into creating illustrations for a work of fiction.
---
About the Story
This exciting fish tale is a musical marine epic about a guitarfish and his awesome band of sea creatures trying to tour without getting hooked by humans. Jimi Fin Licks leads The Flow on dangerous excursions in open water and on an eventful aquarium tour that ultimately relays a preservation message. The Flow hit the big time with the fun-key tune "Blue Is the New Green." Millions get the message when The Flow performs its oceanic anthem at a huge festival in New York called Fishstock!
---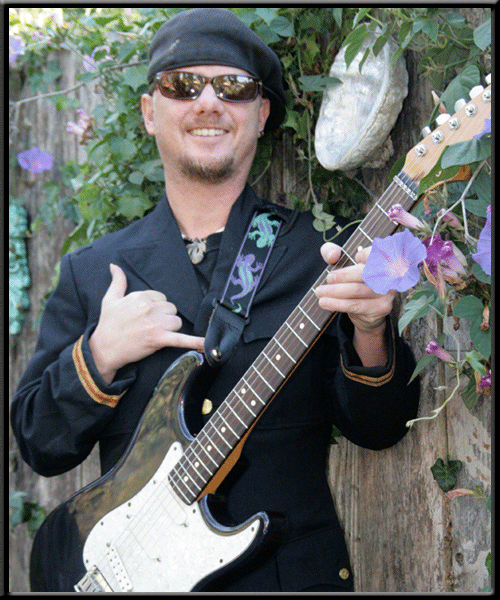 How Guitarfish Adventures Was Born
I was sitting in a coffee shop reading a special report in National Geographic about the global fish crisis. One of the images was a guitarfish. The notion hit me to write a story about a guitarfish that would encourage music and marine education while getting the word out to kids about the dire fishstock situation. My wife Kerri began illustrating characters. We took a trip the Monterey Bay Aquarium where we saw an actual guitarfish. We were also invited as special guests aboard a sailboat where the captain preached conservation. I decided that I'd adopt the pseudonym Cap'n Less, and incorporate aquariums into the story to bridge the gap between the fish characters and people. Kerri became First Mate K, and we were on our way. We'd both dreamt of becoming marine biologists when we were kids watching our hero Jacques Cousteau. We hope with all our hearts that our work helps carry on his mission to keep planet Earth a vibrant blue environment for all creatures, and that legions from upcoming generations will join our school of Guitarfish.
Blue Is the New Green!
Jimmy Leslie, a.k.a. Cap'n Less